Animal & Wildlife Control In St. Petersburg, Hillsborough County, Clearwater & Tampa, FL
Bats in the belfry may be fine, but uninvited flying animals in the house are not a welcome sight. That's when you need an expert in the field of animal and wildlife control. In St. Petersburg, FL, property owners trust the professionals at . Our staff can get bats or any other unwanted animals out of your house. We are a private company and charge fees for our services.
Wild animals and rodents can inflict a lot of damage. We can rid your house or property of any unwanted wildlife. Our staff can help you with:
Wildlife Control serves St. Petersburg and the surrounding areas. We're open Monday through Sunday. The payment methods we accept include cash, personal checks, Visa, MasterCard, and debit cards. If you ever have a wildlife problem, call us right away so we can remedy your situation as soon as possible. No job is too big or too small when it comes to animal and wildlife control.
To leave a review click on the google button
Animals that live in the wild can take up residence near or in our homes. In many cases, that's not acceptable. If you find that raccoons are getting into your garbage, or groundhogs are destroying your garden call us today.
Have beavers invaded your property? Don't try to set your own traps or tackle the situation on your own. If you want to effectively address your beaver problem, you need a team of true professionals on the job.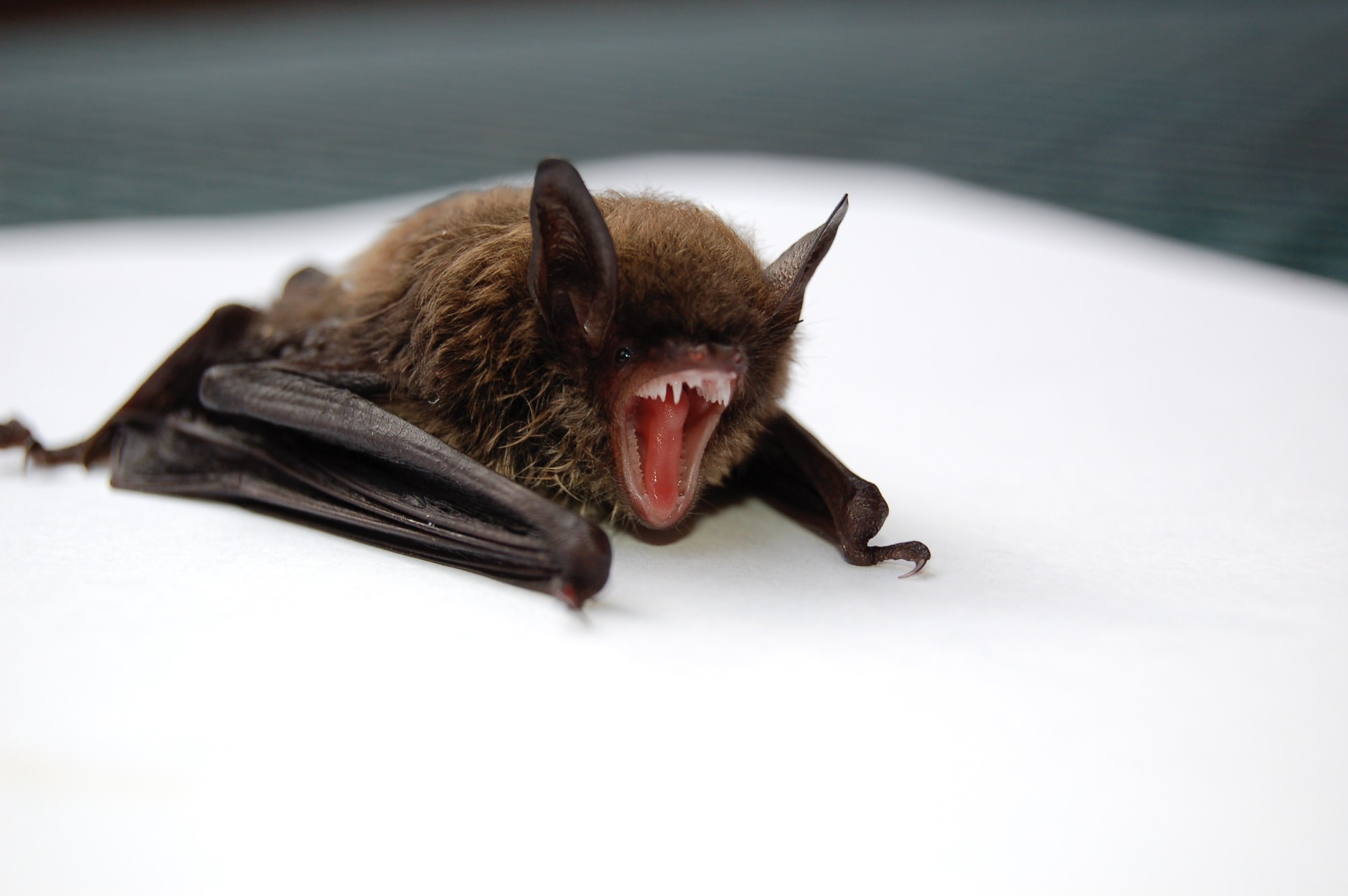 Have you spotted bats on your property? Don't try to tackle the problem on your own. The longer you live with bats, the more exposed you'll be to the diseases they might carry. At Wildlife Control, we offer reliable bat control services.
A bird problem at your home or place of business can be more than just a nuisance; it can be dangerous, destructive, and unhealthy. Highly corrosive, guano can easily damage structures and property, call us today for all your bird control needs.
Robert was excellent! Extremely professional throughout the entire experience! We noticed a snake in our backyard. The next day, the snake had found a comfortable spot behind a couple of extra paver sand bags we had in our backyard. We called Robert and he came out right away. Unfortunately, he did not find/see the snake on his first visit. He set out 4 traps. Later that day, we saw the snake again, called him and he came out immediately. Same result, the snake had disappeared. Never once did Robert make us feel inferior for calling him and the snake not being around. Every time Robert came to check the snake traps, he always gave us plenty of notice. After his 2nd follow-up visit, we had caught the snake. He did a full search around our property for any addition signs of a 2nd snake. After no signs, he removed the traps, including the one with the captured snake. We have not seen any other snakes or signs of other snakes still hanging out on our property. But if we do see any unwanted wildlife, not just snakes, Robert will be our go-to call!! I would highly recommended Wildlife Control!! Thank you for your help, Robert!!

I have just begun to work with Robert on rodent issues, and we have laid out a comprehensive plan to permanently resolve the issue of my unwelcome housemates. Robert is not only extremely knowledgeable and professional, he is a kind soul. He put me at ease, helped calm my frazzled nerves. I am so happy I found him and Wildlife Control. What a blessing!

We live in a historic section of town, with a lot of trees and near the water. We had a problem with rodents and had been trying to get rid them ourselves for the last six months to no avail. Then we called Wildlife Control, Robert came out right away and We were very impressed with Robert's calm, professionalism. When he first arrived he didn't enter the house with the rat traps instead he walked us around the perimeter of the house and pointed out the openings and then explained his process to secure the openings so they could not get back In. That was when we decided we would go with Robert and Wildlife Control. The rodents are all gone! We are now comfortable in our home without unwanted house guests. He went to great lengths to professionalIy and neatly secure the house. He got rid of the problem and we highly recommend Robert with wildlife control.




Robert and Wildlife Control are the best! I highly recommend them. Robert responded to our wildlife pest issues immediately, provided a cost-effective, humane solution and followed up to make certain that his solution worked. He even went out of his way to repair some broken equipment AND then came back again on his own time to provide any even better solution. Wildlife Control is a first-class company and Robert is a good person!

Robert and his crew know EXACTLY what they are doing. Spotted 2 bats in my home in a matter of 2 months after living here for 7 years. Before even walking in the house he spotted where the issue was, sealed off all points of entry directly into our home, fast and efficient. Didn't try to push for extra services, did exactly what was needed and helped us set up a plan of execution for removing anything else. GREAT Service! Highly recommended.




I called Wildlife Control to locate and remove an animal that had died in my home's attic and was surprised that Robert had his staff at the house in a few hours. The crew quickly found the problem, removed it, satanized the area and provided written suggestions that would remediate future rodent problems.

We live in an historic building and eliminating pest access was a considerable undertaking. Wildlife Control staff are knowledgeable, did quality work, were professional and went out of their way to coordinate with my schedule. It is a pleasure to recommend a local company that guarantees their work.

They were Awesome! Came and picked up a sick opossum in my yard! Very friendly and accommodating!

- Terri Higgins. 1/5/2020

The most detail oriented company I have come across. If you hear anything scratching or chewing in your house or business this is the company you want on your side.

- daniel carlson. 0/22/2020

The people on the phone were very informative

- robert rosario. 11/4/2019

Robert and Wildlife Control are the best! I highly recommend them. Robert responded to our wildlife pest issues immediately, provided a cost-effective, humane solution and followed up to make certain that his solution worked. He even went out of his way to repair some broken equipment AND then came back again on his own time to provide any even better solution. Wildlife Control is a first-class company and Robert is a good person!

- Stuart Rogel. 5/15/2019

Robert was very helpful and knowledgeable, he explained everything we needed to know about how he was trapping the animals and transporting them to a better home location... I would recommend his service for any animal sevices needed.

Robert is knowledgeable and a great communicator; always on time and very professional. He explains the process and the reasons for taking various steps, and addresses any concerns I've had. He also has made himself useful in other ways, providing repairs and extras on things that weren't in the contract, and has come out to the house unscheduled once or twice when I had concerns, both added perks. I'd highly recommend him for any pest control needs and will most definitely call him first thing should other (god forbid!) issues arise.

What a wonderful experience, Very professional, on time, explained the process to me , and at a fair price.

I would recommend this company, and will use them again in the future if needed.

- Kathleen FItzpatrick. 2/24/2016
Open 24 hours a day, 7 days a week